Spectra - Artist Feature: Jay Jermyn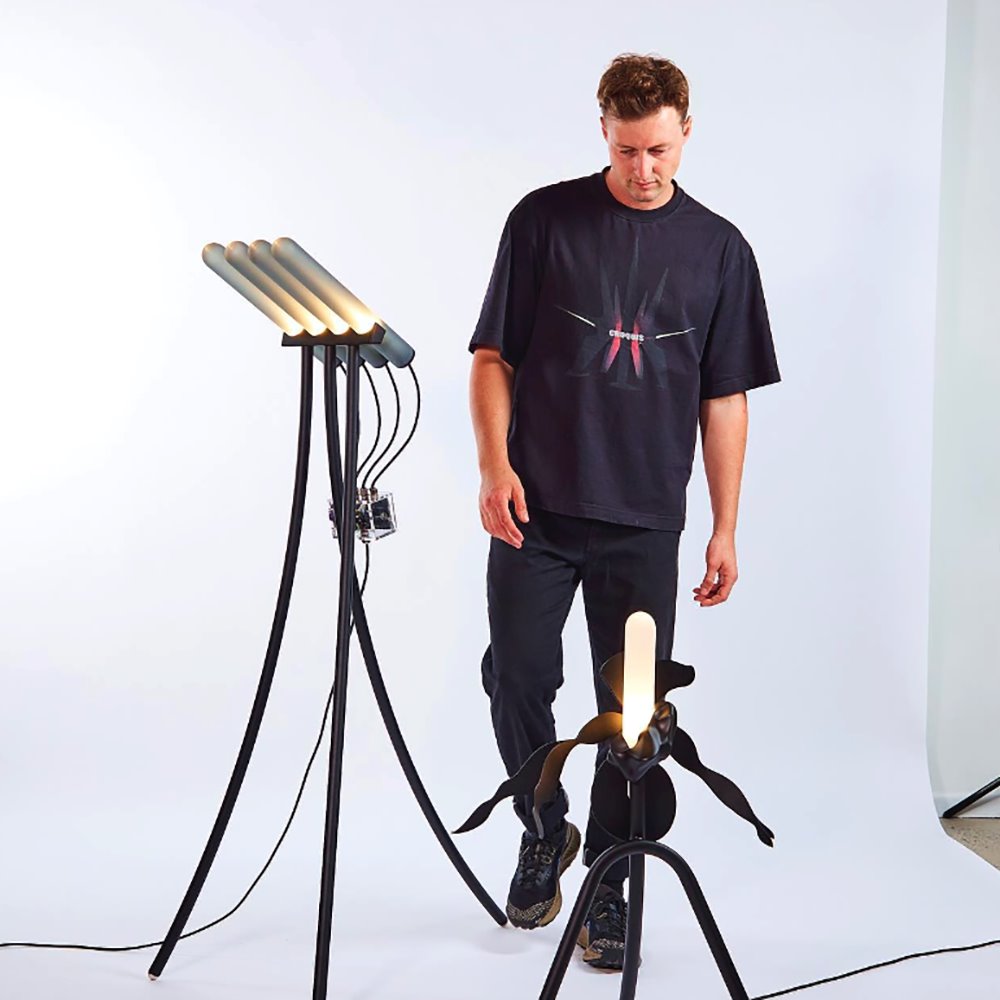 Jay Jermyn
Gold Coast / Bundjalung
As a musician, industrial designer and contemporary artist, Jay's work examines the relationship between digital, natural and human phenomena. Through this lens, he proposes new ways of looking at the notions of self and its fragmentation within the contexts of nature and modern technological environments.
 Q. What part of being involved with Spectra are you most excited about?
A. I'm really excited to see a wider cross-section of the variety in Southeast Quensland's furniture and object design community and how super contemporary pieces can co-exist in a space with traditional fine woodworking.
Q. What is your favourite element of the piece you have in the exhibition? This could be related to the design, process and fabrication stages, or be something to do with the end result.
A. I have two pieces in the exhibition, a shattered glass chair collaborative piece with CJ Anderson that we produced last year and have had the chance to exhibit a few times that always draws a varied reaction from shock and distaste to people really loving it, I really liked the varied response!
I'm also showing a collection of mirrors that are an assemblage of found and readymade components such as door handles and crystals. I find the ad-hoc nature to them interesting, especially in contrast to the more considered side of my practice and the design community in general.
Image credit:
Jay Jermyn, Valence Mirrors. 2022. Mirror, glass, aluminium, stainless steel, crystals, 600H, various depths. Photo Courtesy: Annika Kafcaloudis.
 Aaron Chapman, Portrait image of Jay Jermyn, 2022.