Spectra - Artist Feature: Studio Flek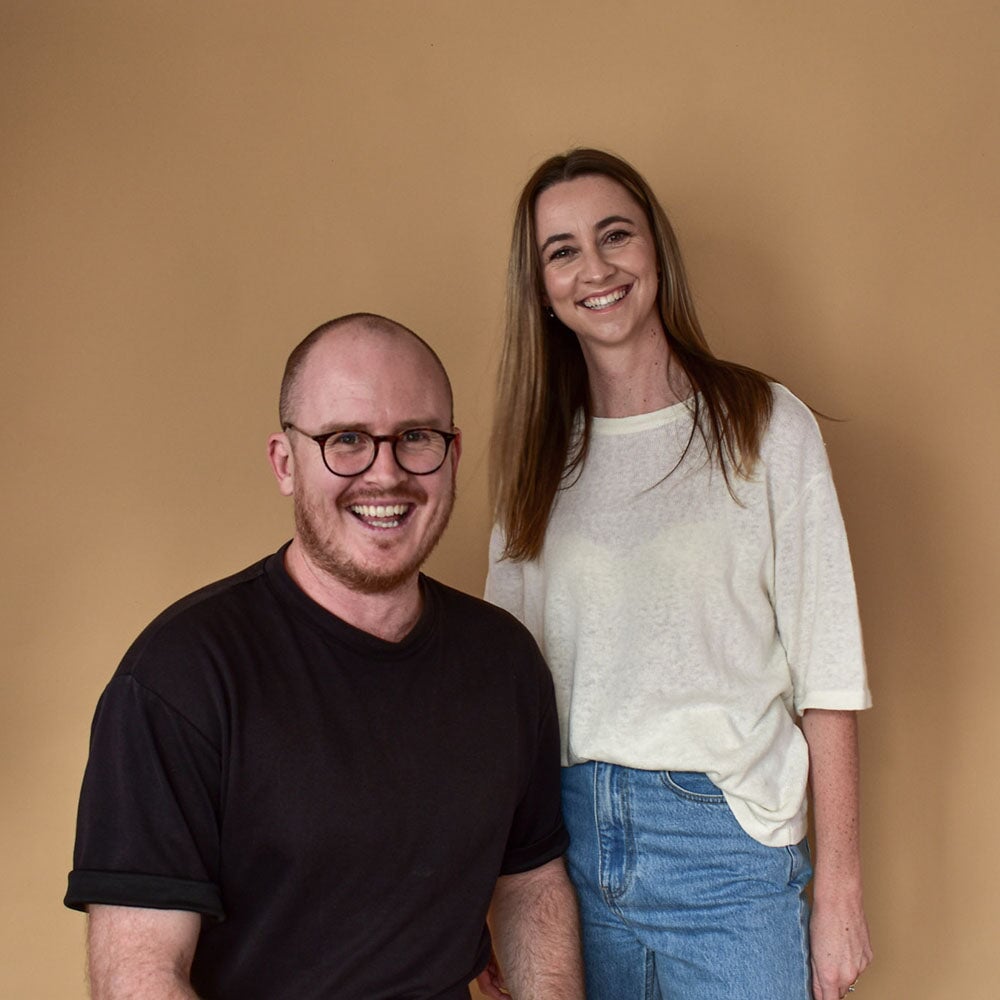 Studio Flek
Gold Coast / Bundjalung
Studio Flek are a design practice based on the Kombumerri Land, in the Yugambeh region.

A married couple Lisa Miller, a highly experienced graduate of Architecture and Chris Miller, an Industrial Designer with a decade of public art experience & recently a graduate of Architecture.

Studio Flek are currently exploring opportunities to make objects and architecture from waste. While the potential outcomes are endless they tend to end up working primarily with objects, furniture and temporary architectural installations.

Their studio isn't focused on trends or fads, the outcomes are driven by research and exploration.
Q. What part of being involved with Spectra are you most excited about?
A. We're particularly thrilled about the fusion of traditional craftsmanship from the furniture industry with the innovative visions of experimental designers. The pairing of timeless designs and contemporary creations holds the potential to inspire new perspectives on how furniture can enhance both spatial experiences and the very personal space of a home.
Q. What is your favourite element of the piece you have in the exhibition?
A. The featured piece marks the commencement of a series that harmonises seamlessly with its surroundings, either nestled among its counterparts, yet to be built, or alongside other household objects. The distinctive form is driven by a pursuit of unconventional furniture pairing, fostering a delightful sense of whimsy and unique playfulness.
Q. What is something intriguing about your work that our community of craftspeople, designers, arts workers and enthusiasts might appreciate?
A. At our studio, our strong process focus propels material exploration and waste understanding. Our recent dive into discarded marble uncovered pivotal fabrication techniques that greatly influenced this piece's creation. Starting with a severely cracked offcut slab, considered unusable, we drew from past experiments and were able put the piece to use, embodying our process-driven approach. Recognising patterns and potential in available materials, paired with new skills, has significantly shaped our work and continues to do so.
Image credits:
 Chris Miller, Portrait image of Studio Flek (from left to right: Chris Miller and Jess Miller).
Studio Flek, Odds & Ends. 2023. Discarded offcuts of stone and marble. Photo Courtesy: Studio Flek.