LEAH EMERY – STILL LYFE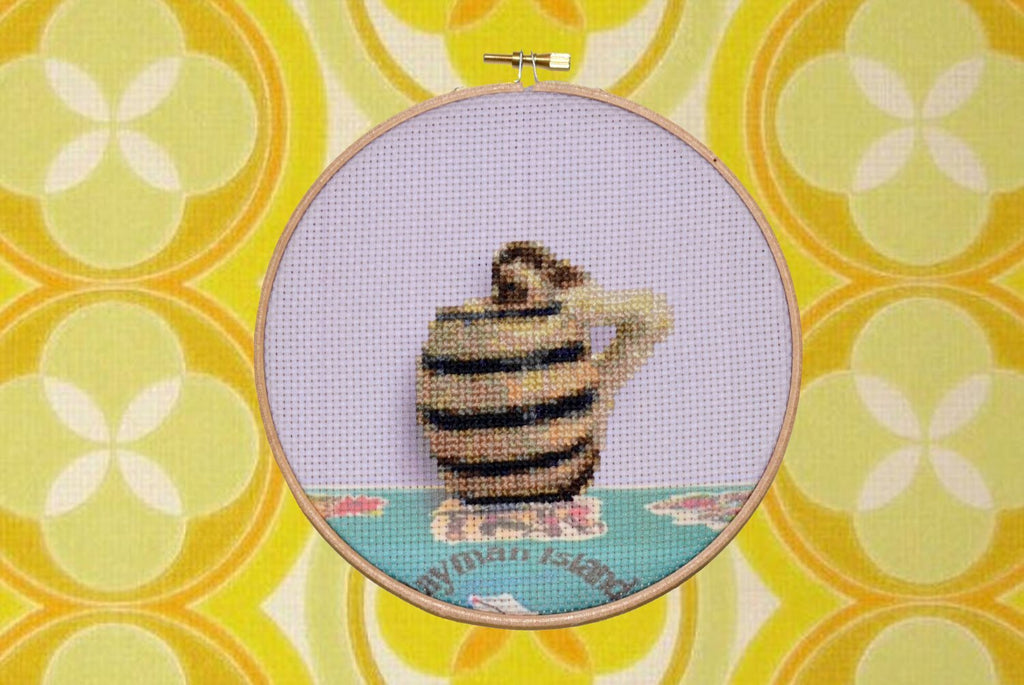 Small Object Space

Working with traditional cross-stitch techniques, Emery chooses imagery that achieves maximum contrast to the restrained, traditional female craft she employs. Emery's works can be seen as points of collision, where social history and material culture meet to investigate and reflect social conditions. Through its reclamation and use of the domestic-private sphere, Emery's practice takes female experiences as a subject with political and subversive implications.
Often explicit and sexual in nature, Emery's work for this exhibition takes exploitative kitsch crockery which was produced en masse in the 20th century, as its point of reference and departure for her textile works. Her rendering of these kitsch crockery items in cross-stitch is a homage to the women whose livelihood was marred by the existence of such destructive whimsy.  
Image: Leah Emery, Still Lyfe 3. Courtesy of @leahemeryart