CHRISTUS NÓBREGA – LABIRINTO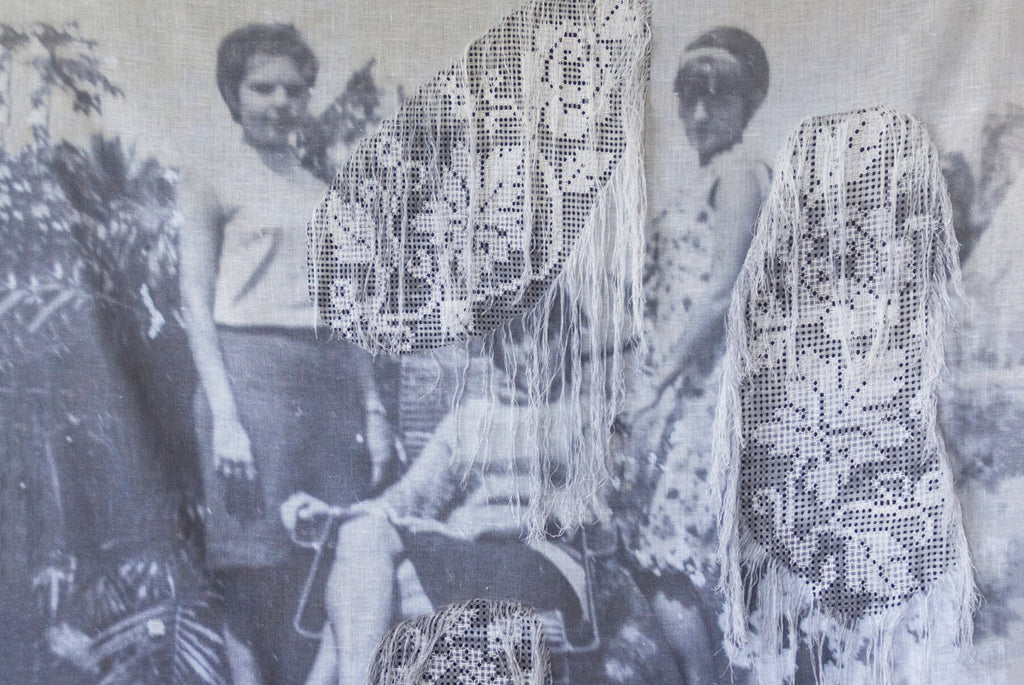 Main Gallery

Labirinto, is an exhibition by Brazilian artist and academic Christus Nóbrega, and refers to a technique of lace-making traditionally practiced by the women of Paraíba. The exhibition reflects Nóbrega's heritage and the enduring role of cotton in an economy with roots in the 16th century. It is an exhibition that reveals the story of Ingá, a small town in the district of Chã dos Pereiras and the tragedy of Nóbrega's widowed grandmother, who losing all financial support, was forced to relinquish her six children to the care of distant relatives and religious institutions. Her only means of survival was to make and sell the characteristic lace of an area whose culture is to some extent defined by the labyrinthine complexity and beauty of its crafts.  
Labirinto  is the result of three years of research in which Nóbrega explored his ancestral homelands, gathering images and testimonials from artisans and relatives for a series of 'banners' that would incorporate poignant images from his family's album. Positioned away from the gallery walls, Nóbrega's emblematic works cast deep shadows that evoke the experience of discovering laces stretched in the narrow streets of the settlements of Chã dos Pereiras; drying under the intense sunlight of Brazil's northeast.
Image: Christus Nóbrega, The Three Sisters | As Três Irmãs, 2017, Print on lacy linen, Impressão sobre linho rendado, 110 x 110 cm