STITCH CULT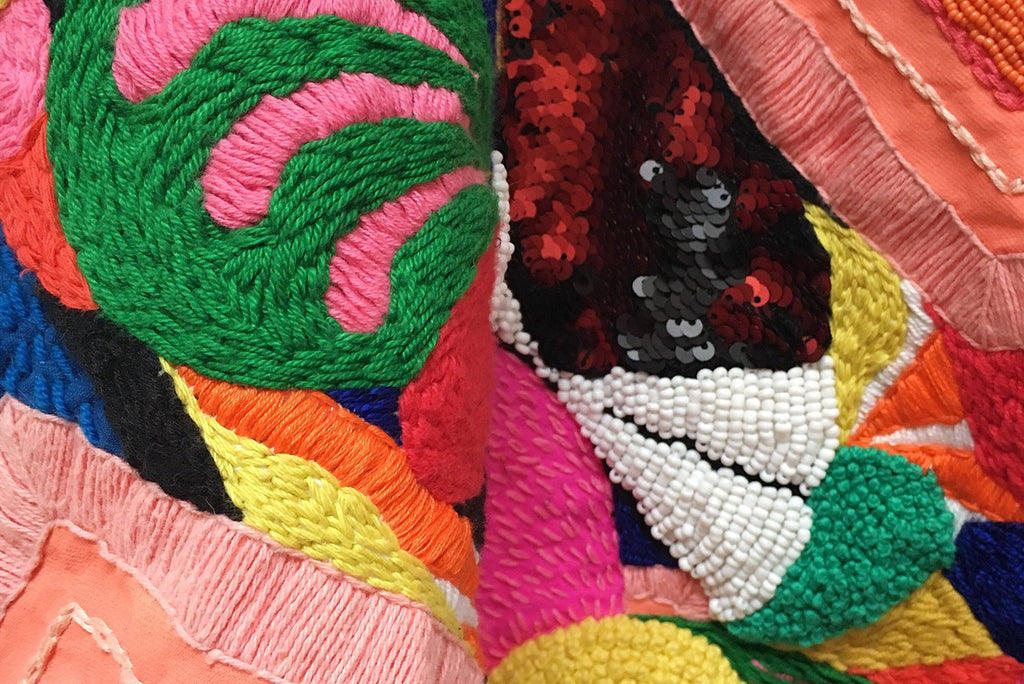 Main Gallery
3 August – 15 September 2018
Stitch Cult is an exhibition that investigates the social significance of embroidery and its practice.
This dynamic exhibition presents an Australian perspective on the contemporary uptake of embroidery by a new generation of artists whilst acknowledging the practices and virtuosity of the past. The artists in this exhibition are telling personal and social stories through their work, addressing notions of identity, ritual, myth and value.
The exhibition features recent work from:
Eddy Carroll
Emma Greenwood
Trudy Inkamala
Liz Payne
Demelza Sherwood
Jeanette Stok
Sera Waters
Historical works from The Embroiderers' Guild of Queensland Inc.
An essay accompanying the Stitch Cult exhibition is available here.
Image: Liz Payne, Prototype (detail), 2017, acrylic on cotton with hand embroidery and beading. Courtesy of the artist.