Maren Götzmann and Sylvia Watt | SLOWLY DOES IT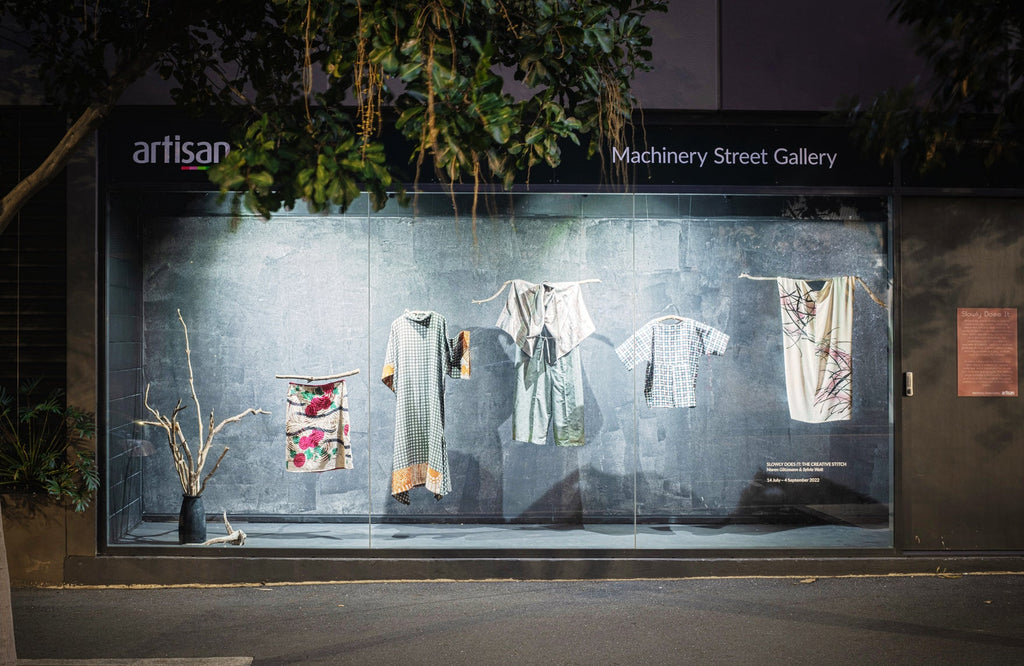 Machinery Street Gallery
18 July - 3 September 2022
Maren Götzmann and Sylvia Watt's exhibition showcases unique, one-off wearable textile creations made from repurposed fabric, e.g. discarded garments, domestic textiles etc.
The artists' up-cycled clothing range pursues a sustainable fashion practice in its response to the global wasteful production and consumption of clothing with the detrimental implications on the environment and societies at large.
The proficient textile artists are passionate about exploring the impact and possibilities of this 'slow fashion' movement. Götzmann and Watt's presence in the exhibition space and their hands-on demonstrations engage viewers in a reflective and interactive response to the tactile works and installations.