Q&A with artisan's Public Programs Manager, Lucy Quinn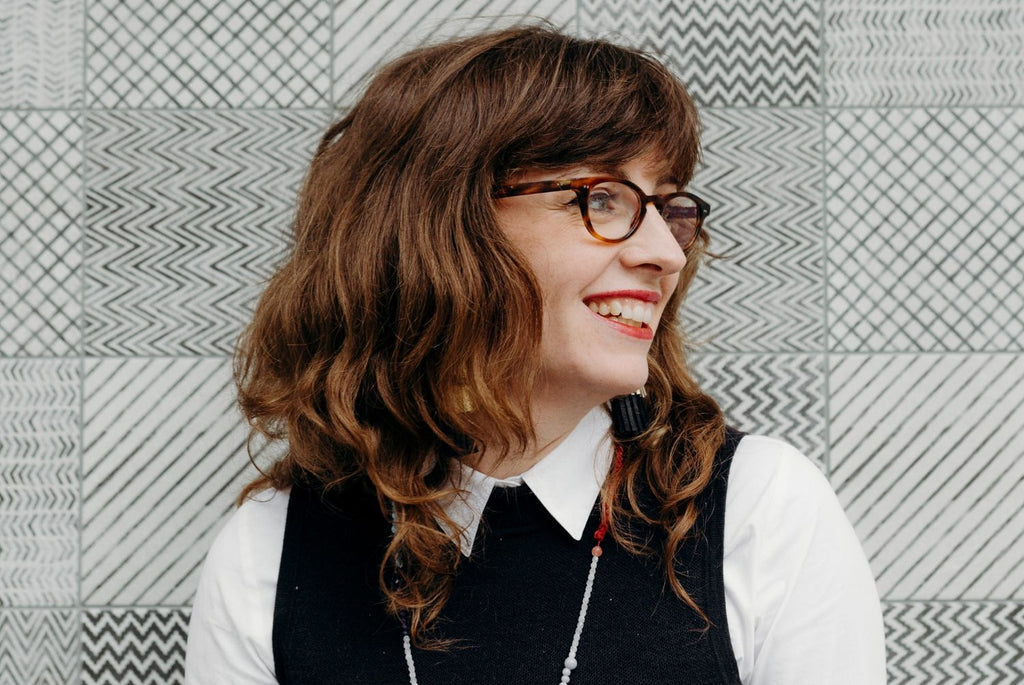 Our Public Programs Manager, Lucy Quinn, has extensive experience developing audiences and increasing arts access in leading Australian arts organisations. In this Q&A, we find out a bit more about Lucy's background and what she's working towards and what's unique about public programming at artisan.

Tell us a little about your professional background.

I joined artisan after years working in gallery education with a breadth of different audiences and communities at the National Gallery of Australia, the National Portrait Gallery, Australian National University and Ipswich Art Gallery. I've been working in the sector since I was 19 years old in a variety of different roles but pursued opportunities to works specifically with visitors to galleries. I'm particularly passionate about arts access, including working with practitioners and tailoring specialised access programs for particular audience groups. I am also a practising artist, working in drawing and sculpture utilising traditional glass casting techniques.

What inspired you to work in this field?
I've always loved art, talking about ideas, using my hands and being in galleries. As my interest and studies these areas developed, I've realised I am just as interested in the experience that people have in galleries as the galleries themselves. We are in an age where we can choose to include gallery/museum visitors as active participants. We can design galleries to be social spaces with the potential to improve social wellbeing, community cohesion, and stimulate discussion and cultural discourse. Unfortunately, galleries can still be perceived as intimidating or elitist places, so I try to do my best breaking through those barriers.

I find working with creative people and the public challenging and inspiring. I also love finding ways to help communities connect with creative opportunities and discussion. Whether it's looking at art, talking about it, meeting makers, or making something new. I love having a chat with someone about what they are looking at and what makes them love or hate it, what they think about it, and seeing where the discussion goes.

How do you feel about the program and workshops at artisan? What are you most excited about?

I was excited to come on board at artisan just before we moved to our new venue in King Street, as we would be launching a whole new space with the new purpose-built workshop. So in 2019 I have been able to extend the workshop program significantly, and we have welcomed makers who have not previously provided programs with artisan. I've also been able to provide one-on-one professional development with makers to assist them in producing new workshop offerings.

What do you think is important in pubic programming? And what makes artisan's programming and offering special?
We hope to provide workshops that are an enriching experience for all of those involved, a fun, inclusive opportunity for the exchange of skills and ideas. I think you need to be flexible and reflective with your audience, not everything works out how you expect, and this is not a bad thing! I think it's important not to be overly outcome-focused. Sure, there are things to let you'd like to achieve in an event or a workshop, but if the overarching objective is to stimulate creativity and empower participants, then I prefer working with room to move and be informed by the participants is more rewarding.

We are a not-for-profit, and one of our priority areas is sector advocacy, so I aim for workshops and events to be enriching and professionally rewarding for the makers participating. We make sure makers are well supported, their professionalism is recognised, and they receive a financial reward for their time and that their skills are recognised.

What is your programming approach? How do you make selections for activities?
For artisan specifically, I think about different themes to fit our overall exhibitions calendar, and also include unique skills and legacy skills. Discussion-based programs and talks reflect the conceptual and cultural content of exhibitions and aim to include a variety of different voices. Throughout the year, artisan provides workshops that are appropriate for beginners through to workshops aimed at accomplished makers looking to extend their skills.

We have many favourites that people keep asking for, but we are also always adding new offerings in the calendar. I also program thematically; if for example, we have an exhibition on with a textile focus, the program tends to include a variety of textile techniques and practitioners. I approach makers in the community. People also approach me about working with artisan.

Was there a particular artisan workshop or activity that you really enjoyed in the past year? What did you most like about it?

Yes many! It was really exciting to host Jarred Wright, who is a scientific glassblower for the Make it exhibition. He did a fabulous artist talk and hands-on demonstration that had people on the edge of their seats. Participants also really enjoyed the opportunity to manipulate molten glass over a flame. It would be great to hold an extended and more intensive workshop with Jarred in the future.

I'm also looking forward to hosting Mick Corker's Marlinspike Knot Craft workshop. Mick has dedicated years to mastering this long-lost nautical skill, developed initially by sailors whiling away the time at sea and fashioning functional items with what was at hand -rope. Mick's meticulous research has paid off and now has a business selling incredible homewares handmade from simple lengths of rope. He has also done the rigging on a pirate ship in films. We are excited to be holding the first of his workshops in Brisbane.

What are you planning for the future for artisan programming? What's coming up next for artisan?
2020 is a huge year for artisan - its our 50th birthday! I'm working closely with our curator and CEO to include different ways for our local audience, and also regional and remote audiences in QLD, to access our activities and events. We will be continuing to document and launch maker films online, as well as tapping into our rich fifty-year-old archive. As always, we will be looking for new workshops to provide a variety of opportunities for people to try new skills or extend their skills. I'm working to provide a calendar that complements the exhibitions, returns old favourites and new opportunities that celebrate where we've been and where we are going.

If you're a maker interesting in holding a workshop with us, please email workshop@artisan.org.au. If you'd like to try a workshop head to our workshop page.