JARRED WRIGHT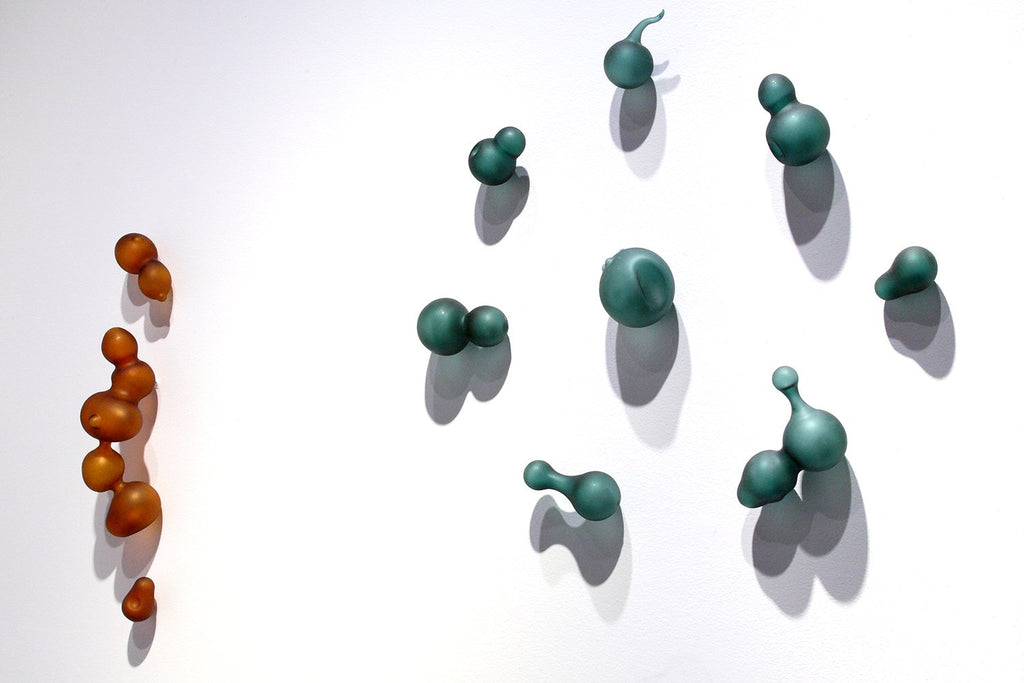 Small Object Space
20 July - 14 September
Jarred Wright is a scientific glass blower working in the chemistry, nano-technology and microbiology industry. He is influenced by the organic forms that arise in the imperceptible microcosm of nature and how the amorphous solid/fluid that is molten glass can accurately portray it. 

Breathing life into the glass, pushing and pulling with subtle movements - creates shapes and forms that mimics microscopic organisms in a process that blurs creation and evolution, liquification and crystallisation, animated movement of molten glass cooling to be frozen in time culminating in the amoebic small scale sculpture.

This exhibition is an artistic and contemporary reinterpretation of the medium of glass and its relationship to the three dimensional portrayal of the visceral imagery in microbiology and science.
Image: Courtesy of the artist