DYSTOPIA / UTOPIA: 2070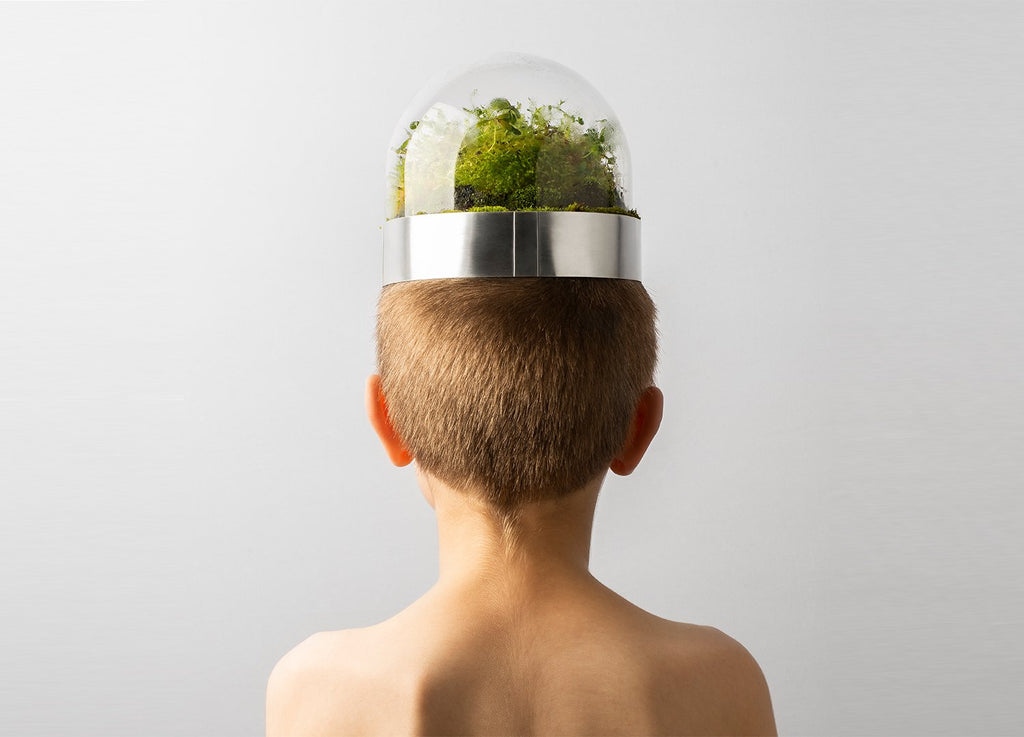 Main Gallery and Small Object Space
29 May – 17 July 21

Dystopia/Utopia:2070
Speculative fiction provides a rich source of visions of possible future worlds. Many of these literary works have provided the narratives and imagery for some of our most memorable movies.  Visual artists, on the other hand, particularly craftspeople and sculptors, have been slower to respond to future scenarios, being more ensconced in the use of current materials and solving today's design problems. To rectify this we asked 7 artists to create works based on stories set some 50 years from now.  Not surprisingly the works they have produced offer solutions and clarity despite the environmental and technological dystopias/utopias they have responded to.
The selected artists were given the opportunity to respond to a number of short texts provided by Aussie Speculative Fiction, a Facebook group with well over 800 writers or to choose from other existing texts. The texts covered various locations from beach to city and agricultural to office environments.
Not surprisingly, a read through of the selected stories reveals desolate beaches with ash coloured waves crashing against crimson skies; the transformation of children into plant forms; an overheated  dead planet with limited human settlement in the current polar regions; or a world managed by technology where the office is a meditative space.  Invariably the people in these stories wear a range of protective gear or extended technologies, and devices to grow food on the body in lieu of unfertile land. 
The use of salvaged materials and adapted food sources suggest that these future worlds are in survival mode and reveal a desire by remaining inhabitants, like earlier indigenous communities, to have a greater symbiotic relationship with nature. Ironically, Kamilaroi/Brisbane artist Archie Moore, rather than respond to a piece of future fiction, has collected earlier pieces of 'fiction' in the form of old newspaper articles which speak of Aboriginal peoples 'dying out'. Through the use of Augmented Reality audiences will be able to hear and see current, living people from the groups mentioned in the articles to show that they are survivors and to emphasize that they indeed have not 'died out'.
Dystopia/Utopia:2070 is not only about artistic visions of the future enclosed in a 2021 gallery space but also attempts provide access for viewers to virtual spaces. Throughout the exhibition the audience can enter other worlds, meet characters related to the works and hear works discussed by virtual curators. An Augmented Reality app will provide various entry levels to the exhibition and provide a rich performative experience to visitors.
Artists
Russell Anderson and Rebecca Ward, Christine Atkins, Charlotte Haywood, Susan Lincoln, Archie Moore and Clare Poppi
A very big thank you for the following writers, whose work was referenced in Utopia/Dystopia 2070: Pamela Jeffs, Sheryl Anderson, Melissa Ferguson and Alice Lam.
Curator
Kevin Wilson
Click here for full Education Kit for grades 5 - 12 >>
Image: Clare Poppi, Bio-headpiece 2021 925 Silver, Copper, Glass, Live Plants. Photography by Michelle Bowden
This project has been assisted by the Australian Government's Visions of Australia program