SCENES FOR HEARTS AND FLOWERS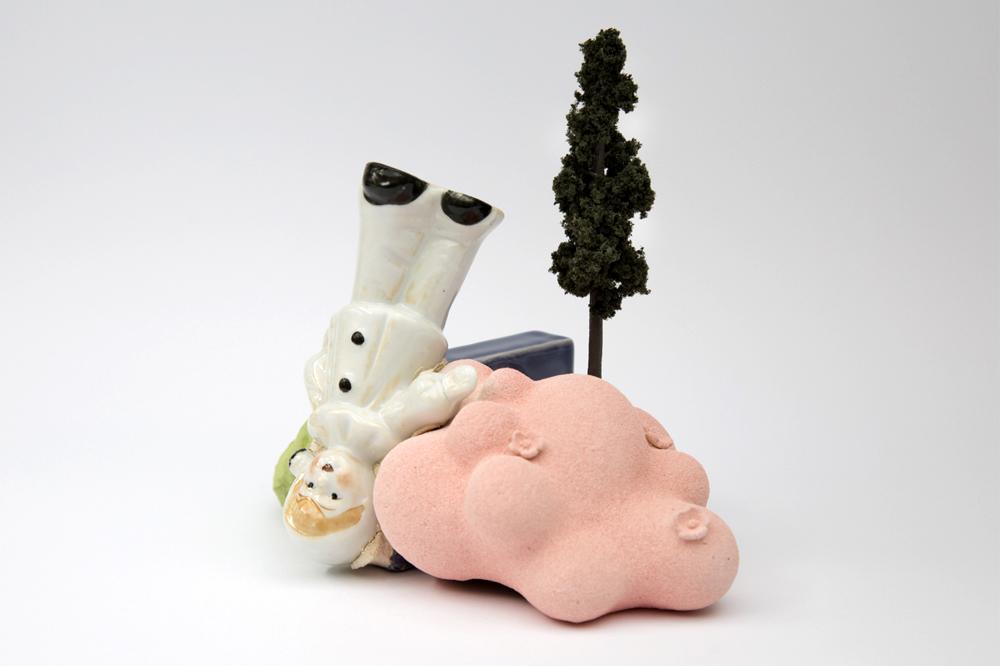 Small Object Space
16 June – 28 July 2018
The instant appeal of Sharon Muir's retail ceramic collection have made her a popular Brisbane craft identity. Scenes for Hearts and Flowers profiles her distinctly different exhibition practice, where familiar bric-a-brac are reimagined in small ceramic sculptures that evoke sentimentality and wonder.

Strikingly different to her more utilitarian works, Sharon sources mass produced porcelain pieces and arranges them with her impeccable hand built forms. Imbued with notions of reminiscence these new objects evoke our own personal memories and narratives. 
Image: Sharon Muir, Vase, 2016, earthenware, paperclay, found objects, slip and glaze. Courtesy of the artist.