Melbourne Design Fair 2023 - Artist Feature: Tamika Grant-Iramu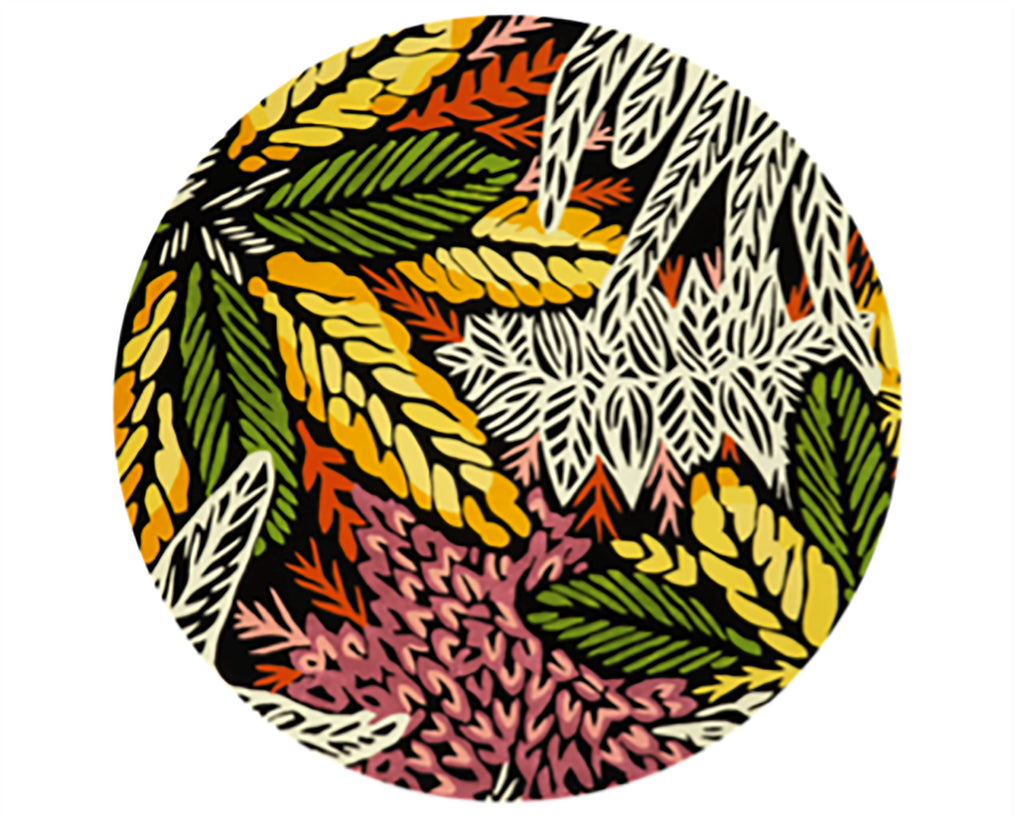 Tamika Grant-Iramu, Complex Ecologies. 2020. Artwork Courtesy: Tamika Grant-Iramu.
Tamika Grant-Iramu
Meanjin / Brisbane
Meanjin/Brisbane-based Tamika Grant-Iramu incorporates organic patterns and vibrant imagery though the medium of relief print carving techniques. Tamika's creative practice in printmaking, public art, interior furnishings and collaborative projects focuses on native and introduced flora and highlights the minute details in nature that are so often unnoticed. Through her work, Tamika explores her identity, seeking ways to connect with the different threads of her Papua New Guinean, European and Torres Strait Islander heritage. Her work is represented in major collections and is exhibited widely.
Grant-Imaru is represented by Onespace Gallery in Brisbane
Tamika Grant-Iramu, Complex Ecologies. 2020. Hand tufted rug in New Zealand wool and bamboo. Photo Courtesy: Pablo Martin (Stylist: Kendra McCarthy). Courtesy of the artist and Designer Rugs Australia.