Melbourne Design Fair 2023 - Artist Feature: Melissa Stannard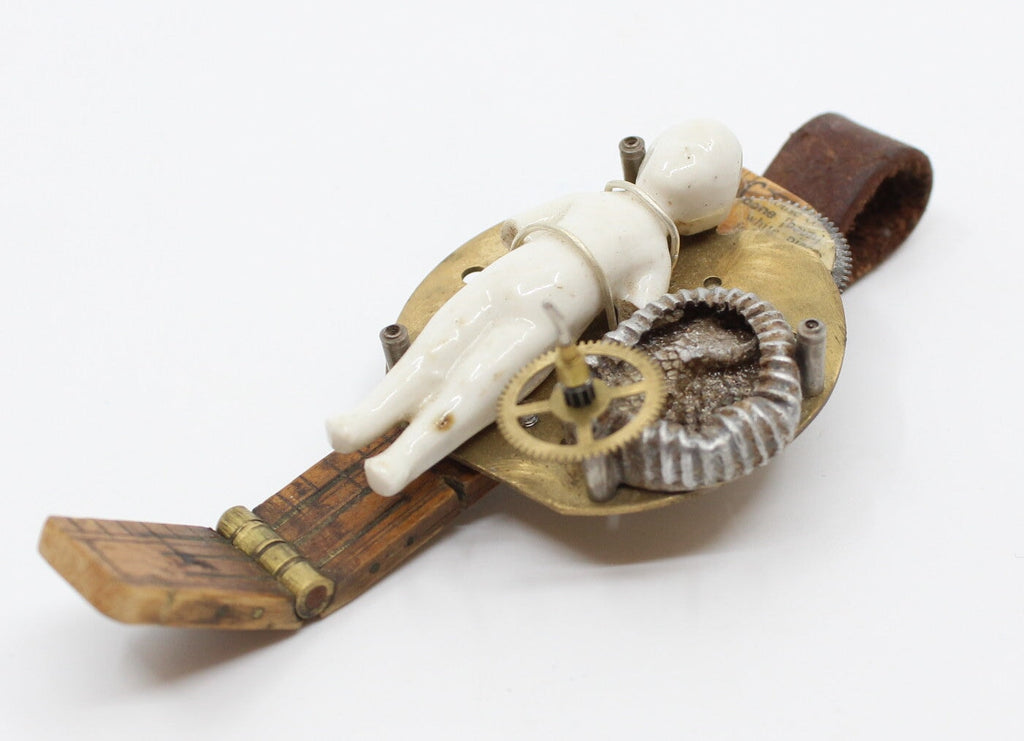 Melissa Stannard, Warrayaa Birralii Bilgin (Lost Baby / Child Fragrant / Splinter / Piece). 2020. antique, bone china doll, vintage wooden ruler, antique watch parts, vintage aluminum soft drink lid, dictionary fragment (bone), snakeskin, leather, sterling silver. Artwork Courtesy: Melissa Stannard.
Melissa Stannard
Yuwaalaraay, Gamilaraay, Koama woman
Winangali / Dadirri / Sunshine Coast
Primarily a jeweler, Melissa Stannard is a Sunshine based Yuwaalaraay, Gamillaraay and Koama woman.  An important part of her cultural heritage is storytelling and poetic healing through connecting to and caring for country, and the Indigenous practices of Winangali and Dadirri. Working across a range of disciplines and mediums, her practice explores lived experience, identity, belonging, intergenerational trauma, survival and healing. She enjoys working with materials that have had a previous life and have now been abandoned, overlooked or discarded. 
Melissa Stannard, Notions of Home - Survival Medals. 2020. copper, sterling silver, vintage picture hooks, bullet casing and army button. Artwork Courtesy: Melissa Stannard.