Three Growing Forms, and an Adamant Creeper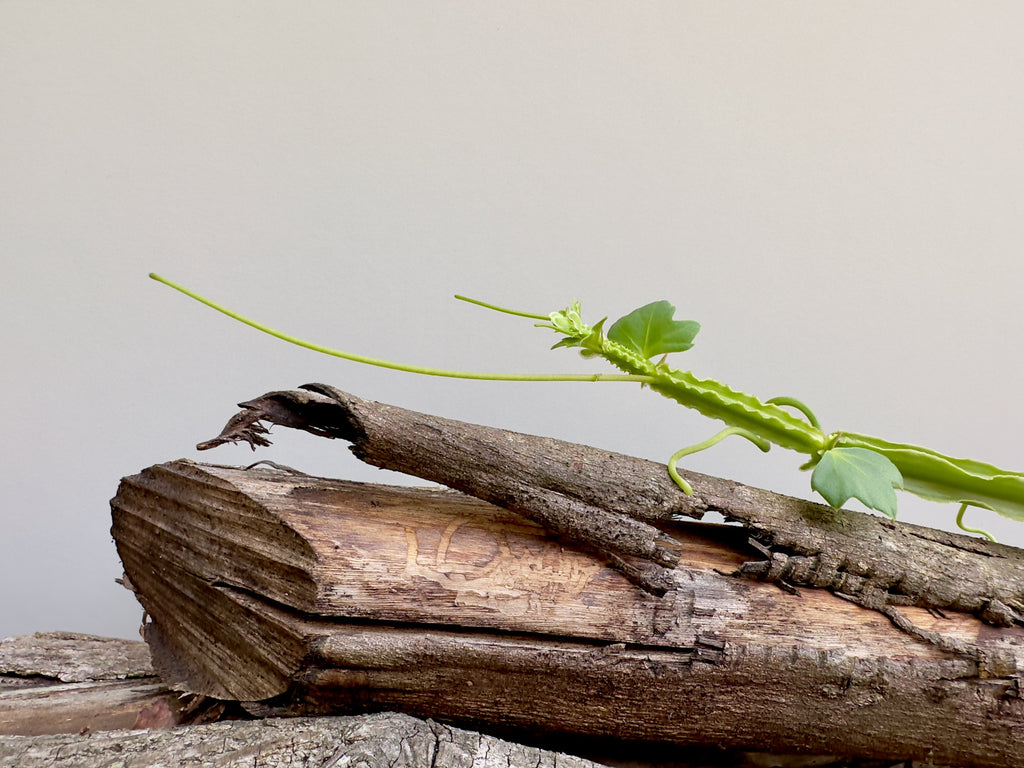 Julie-Anne Milinski
MACHINERY ST GALLERY | 23 June – 2 September 2023
Opening event: Thursday 22 June, 6pm – 8pm

Opening speech by Catherin Bull followed by performance by opera singer Shikara Ringdahl. RSVP.
In Conversation : Saturday 24 June, 2pm-4pm

Join Curator Cassandra Lehman and guest speaker Michelle Vine in conversation with artists Hannah Quinlivan, Talitha Kennedy, Julie-Anne Milinski. RSVP.
Exhibition information:
Artist: Julie-Anne Milinski
Medium: ceramics water and live plant

Three Growing Forms, and an Adamant Creeper uses a surrealist drawing by Ithell Colquhoun and a long-dormant plant cutting as a starting point for this exhibition. Brisbane based artist and researcher, Julie-Anne Milinski embraces Colquhoun's esoteric views of the natural world and divine feminine energy, while exploring plants' agency and material liveliness in strangely familiar processes and forms. 
Julie-Anne Milinski is a multidisciplinary artist whose practice explores humanity's relationship with their environment to reveal reciprocities and interdependencies with other living things, and the liveliness of the materials we introduce into our shared habitat. Her observations of plants' agency reconsiders humancentric perspectives of the natural world. Parallel to these concerns is an exploration of narrative through familial craft traditions: macrame, crochet, ceramics, and woodwork, using oblique references to art history as both inspiration and grounding. Julie-Anne completed a Diploma of Visual Art in 2004 at RMIT, a Bachelor of Fine Art (Painting) in 2007 at the Victorian College of the Arts, and a Bachelor of Fine Art Honours (First Class) in 2011 at Queensland College of Art, Griffith University. In 2016 she was awarded her PhD from Griffith University for her research project "The Botanical within the Built: Visual Art and Urban Botany". She has exhibited in group and solo exhibitions in artist-run, commercial and institutional spaces in Australia and the USA.
Image Credit:  
Studio documentation (adamant creeper)
Image courtesy of the artist