TENSION[S] 2020 TAMWORTH TEXTILE TRIENNIAL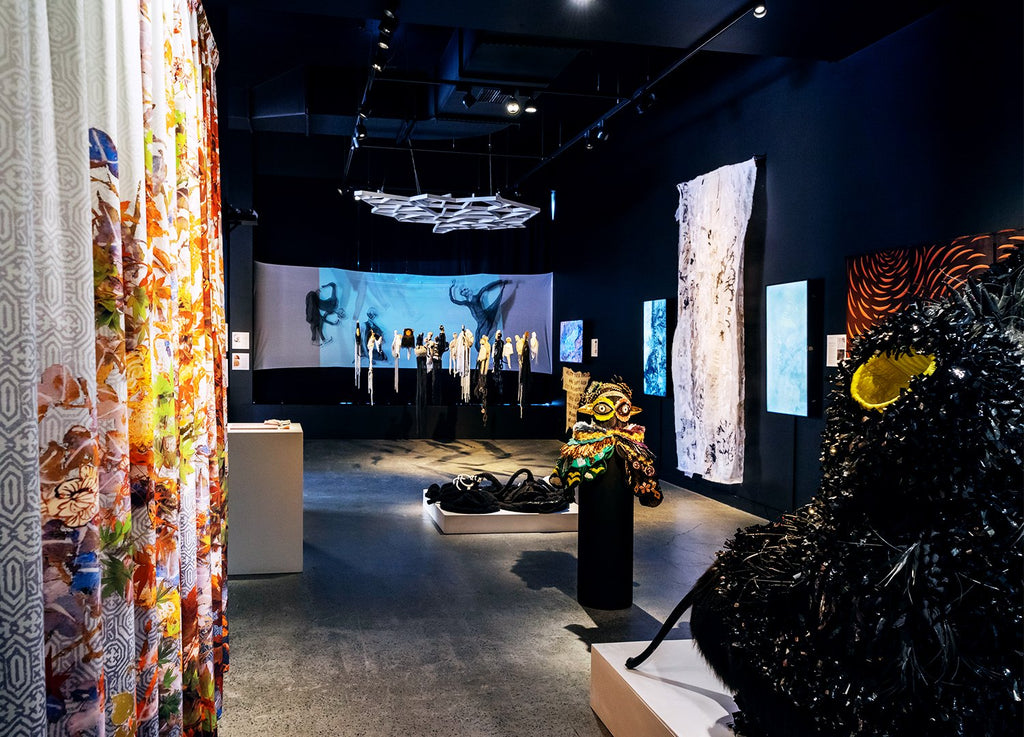 Main Gallery and Small Object Space
30 July – 18 September 2021
Touring Exhibition. This exhibition has been developed by Tamworth Regional Gallery and is supported by the Visions regional touring program, an Australian Government program aiming to improve access to cultural material for all Australians. Tamworth Textile Triennial, held every three years, showcases the best of textile art from across the country, attracting artist participation from all states in Australia. Tension[s] 2020 Tamworth Textile Triennial has been curated by Vic McEwan. 

"Musical theory teaches us that as we change the tension that a material is under, we also change its pitch. It is through the combining of these various tensions that we are able to create a chord, a melody, a verse, a chorus. As the curator of Tension[s] 2020, I aim to take the various tones and pitches offered by the tension(s) these artists are exploring, and attempt to bring them together into a coherence of composition: a spatial and visual composition that is sometimes in unison, sometimes dissonant, sometimes sweet and melodic, and sometimes pure noise.
Tension[s] 2020 is a coming together that both reveals and conceals the artist, reveals and conceals the audience, and provokes us to actively remember that if there is one thing hindsight has taught us, it is that we risk danger whenever we draw meaning from only one perspective." 
Click here for full Education Kit for primary and secondary students >>
IMAGE: TENSION[S] 2020 TAMWORTH TEXTILE TRIENNIAL at artisan, photography by Louis Lim