RE: WATCH & WEAR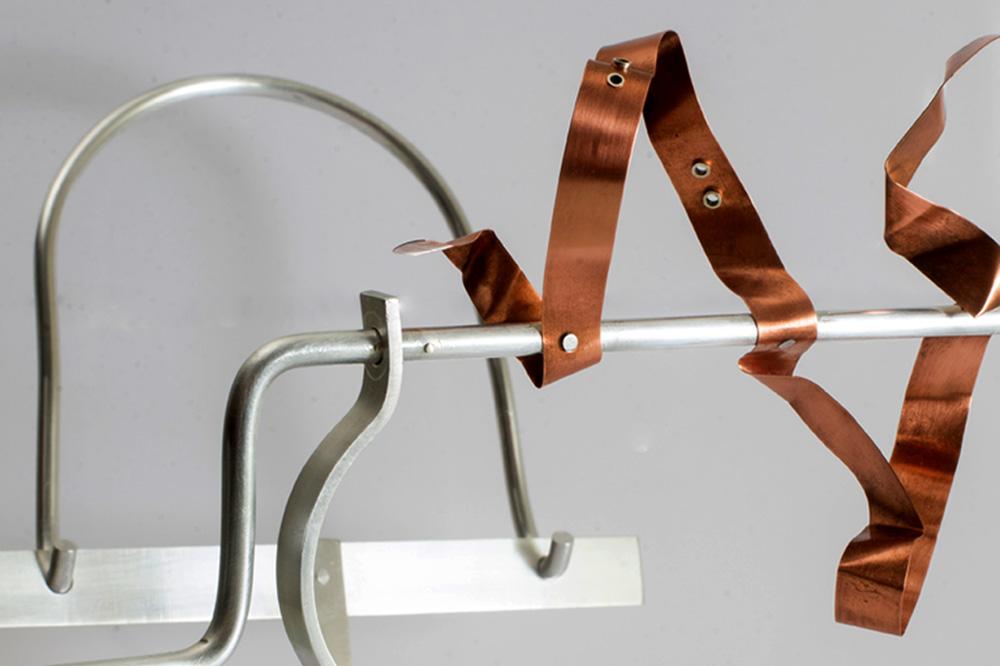 Small Object Space
21 April – 9 June 2018
Re: Watch and Wear pairs eight Queensland-based artists working in animation with eight Queensland-based artists making wearable objects. The exhibition is curated by Queensland College of Art graduate, Jac Dyson. A multidisciplinary artist herself, this is Jac's second stimulating iteration of pairing artists from one field with another.

The process began with the preparation of eight short digital loops - to be viewed on devices in Artisan's new Small Object Space. In response, their paired artist has made a 'wearable loop'. The sky's the limit on this interpretation, so be prepared to stretch!
Features
Morgan-Louise Anderson
Maeve Baker
Vivien Bedwell
Rob Corless
Lexi De Cora
Xiao Deng
Jessica Fay
Alicia Lane
Genie Lee
Michael Linhart
Samuel Lintern
Cody McGrath
Kirk Radunz
Mona Ryder
Andi Spark
Myles Stonecutter
Image: Vivien Bedwell, Articulate (detail), 2018, aluminium and copper. Courtesy of the artist. Photograph by Samuel Lintern.