Being a Youth Board Observer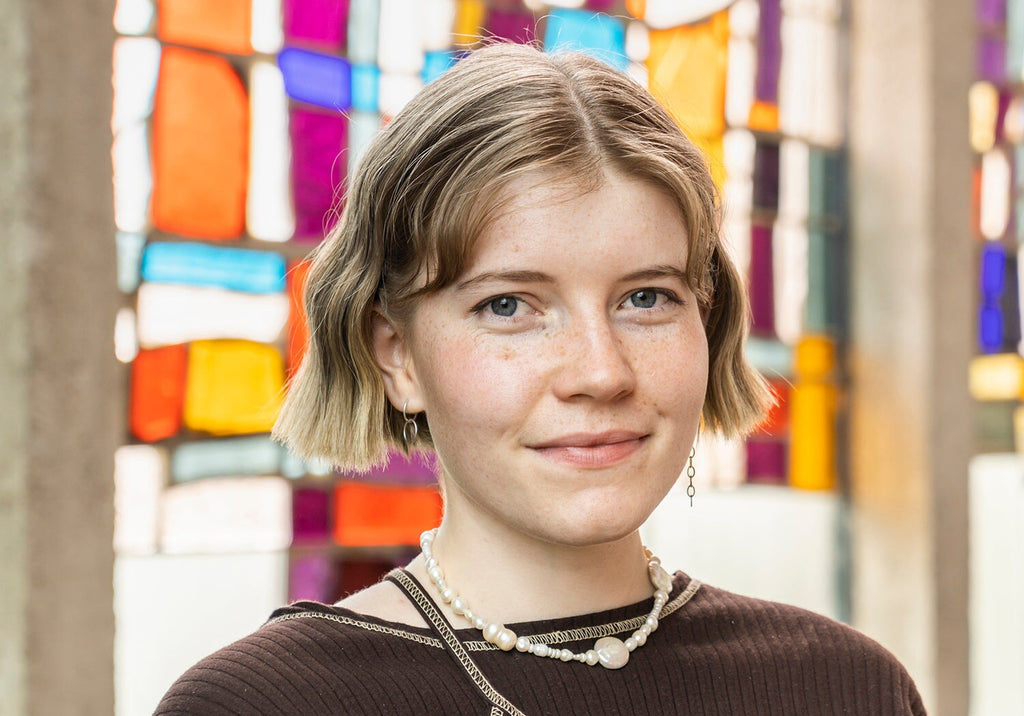 YOUTH BOARD OBSERVER
This article was written by former Youth Board Observer Myfanwy Halton. She is now on the Board of Directors with Artisan. 
Being a Youth Board Observer with Myfanwy Halton
In 2022, I was fortunate enough to be selected as Artisan's inaugural Youth Board Observer. When I headed into my first meeting in April 2022, the imposter syndrome was looming large and I had very little understanding of what an arts board actually did. Despite the nerves, I was eager to advocate for young crafts people and designers in Queensland and get an inside look into how a peak body for craft and design actually runs.
In the year that followed I've been able to oversee major shifts in the organisation including; the opening of a new workshop space on Melbourne st, welcoming our two new co-directors, and witnessing the development of many residencies, exhibitions, workshops and opportunities offered by Artisan. 
Learning to find my voice
The last year with Artisan has been a rich opportunity for me to learn from the many creative leaders on the Artisan board but it has also allowed me to develop my voice as an emerging arts professional. During my time as the Youth Board Observer I was passionate about ensuring the many challenges facing Queensland's community of young and emerging crafts people and designers were heard and understood by the board. For me, knowing when and how to speak up was the challenge! In my first couple of meetings I was eager to share but was still very mystified by the governance process.
After some valuable guidance and mentorship from many of the directors I felt more and more comfortable sharing and advocating on behalf of emerging craft practitioners in Queensland. Learning when to speak up and advocating for communities in governance structures is a skill that can only be developed through experience. And a skill I am still developing to this day as a current board director. Yet, it is something I would still feel completely mystified about without having this opportunity.
Celebrating Change
Change is inevitable in small to medium art organisations especially as we all navigate a post covid funding and creative landscape. Learning how to best support Artisan from a governance perspective was a fast learning curve for me but also allowed me to lean into my strengths. Despite my lack of experience, bringing a fresh perspective to meetings was valuable in ways I had underestimated. By leaning into these strengths, I felt more comfortable sharing new futures for Artisan in the face of change.
In the past year Artisan has embraced the challenges that come with change and celebrated major milestones as a result. Through this process I have been able to witness the opening of the new Melbourne st workshop location, welcome our two new co-directors Simone Linssen and Cassandra Lehman alongside Artisan's busy roster of exhibitions, workshops and residencies. 
Joining the artisan board has been a very rewarding experience both personally and professionally. This experience would not have been possible without the support of previous Artisan CEO Claire Sourgnes and 2022 Board members Chetana Andary, Ian Rodin, Kathleen Horton, Carol McGregor, Margo Powell and Gavin Ranger.

 
Bio
Myfanwy Halton is an education and public programs assistant at UQ Art Museum. She is also a board director at artisan QLD and is an occasional radio host on 4zzz community radio. She holds a Bachelor of Arts (Art History, Honours) from the University of Queensland and a Bachelor of Creative industries (Journalism, Art History) from Queensland University of Technology. She has previously worked and volunteered for various institutional, corporate and community art organisations including the Melbourne Art Fair (Melbourne); Milani Gallery (Brisbane); Outerspace (Brisbane); The Third Quarter (Brisbane). She has written texts for Nextdoor ari, Fashion Journal, The Third Quarter Gallery, and Queensland University of Technology's Post Datum.
Image credit: Louis Lim