Melbourne Design Fair 2023 - Artist Feature: Elizabeth Shaw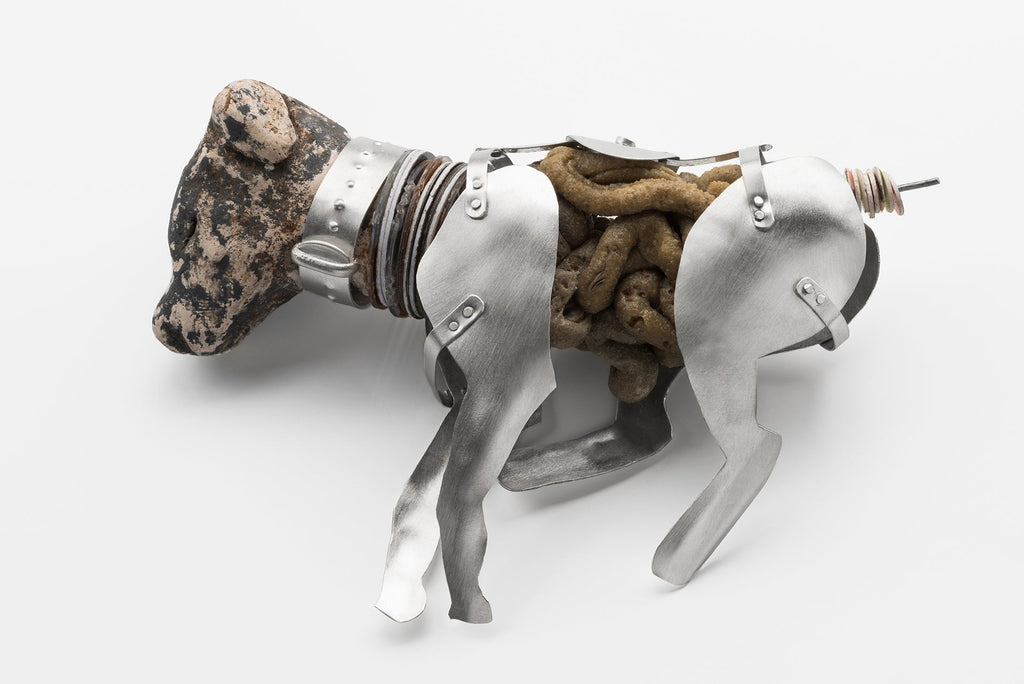 Elizabeth Shaw, Rescue Dog. 2017. Found ceramic fragment, polymer waste, cash cards, titanium and recycled and reused sterling silver. Photo Courtesy: Michelle Bowden.
Elizabeth Shaw
Meanjin / Brisbane
Senior Lecturer and Head of the Jewellery and Small Objects department of Queensland College of Art Griffith University, Dr Elizabeth Shaw's practice is inspired by ethical and environmental concerns. Her idiosyncratic jewellery and collectable objects inspire deep fascination as they investigate aspects of societal and cultural values and the meanings associated with objects of material culture. Shaw prioritises the use of recycled and ethically sourced materials, often incorporating societal discards alongside precious metals, and is further inspired by the narrative that materials evoke. 
Shaw's work has been exhibited widely nationally and overseas and is represented in public and private collections.
Elizabeth Shaw, Hand-Saw-Horse. 2019. Ceramic arm, saw blade, reused cane, recycled sterling silver. Photo Courtesy: Michelle Bowden.