Melbourne Design Fair 2023 - Artist Feature: Dan Watson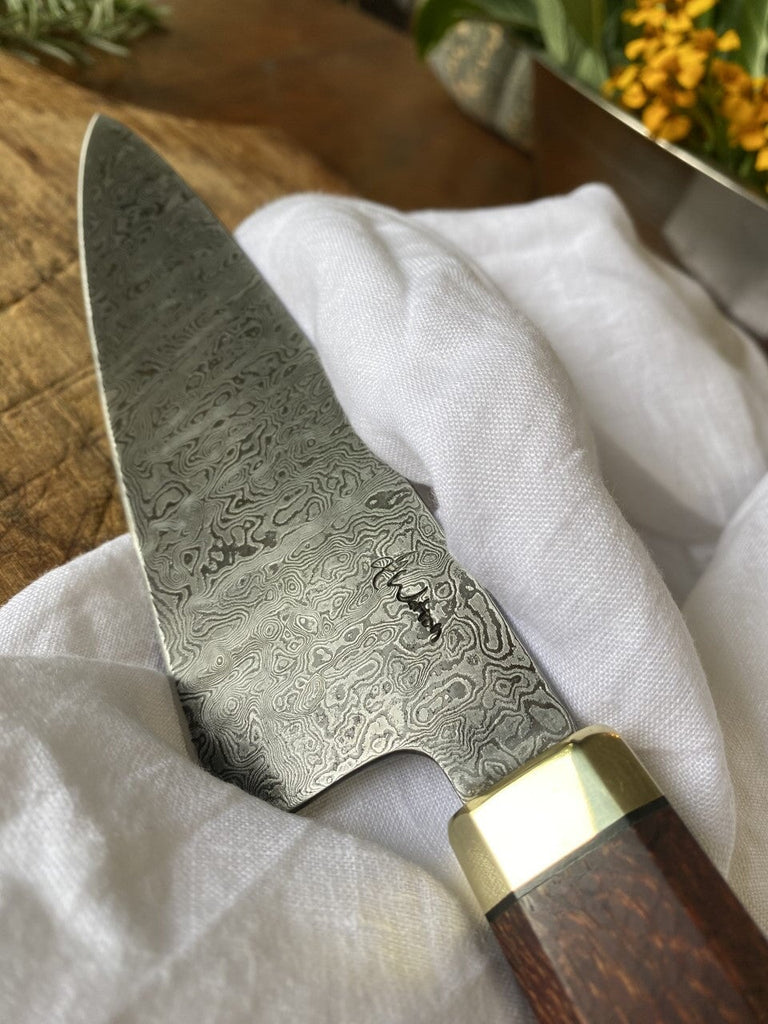 Dan Watson, Steak knife. 2022. Hand forged 1084 carbon steel blade with upcycled rosewood and hairy oak handle with brass details. Photo Courtesy:
 Tor Maclean.
Dan Watson
Sunshine Coast
Self-taught First Nations knifemaker Dan Watson creates beautiful, hand-crafted artefacts, for a sustainable future. His hand forged knives and homewares are created in his home studio in Queensland's Sunshine Coast Hinterland. Each one unique, their beautiful patina and hand finished handles are sustainably crafted from local or reclaimed timbers. His rustic aesthetic is influenced by his studies in Sociology, Film and personal experiences building dry-stone walls as a track worker in Tasmania and with the indigenous community of Millingimbi Island.   
Dan Watson,
Twist Pattern Damascus Chef Knife
, 2022. L
ayered high carbon steel (1084 and 15N20) and red mallee burl handle
, 
180mm blade, 44mm depth at the heel, 310mm overall length. Artwork Courtesy: Dan Watson