Jeanette Stok: sharing inspiration and technique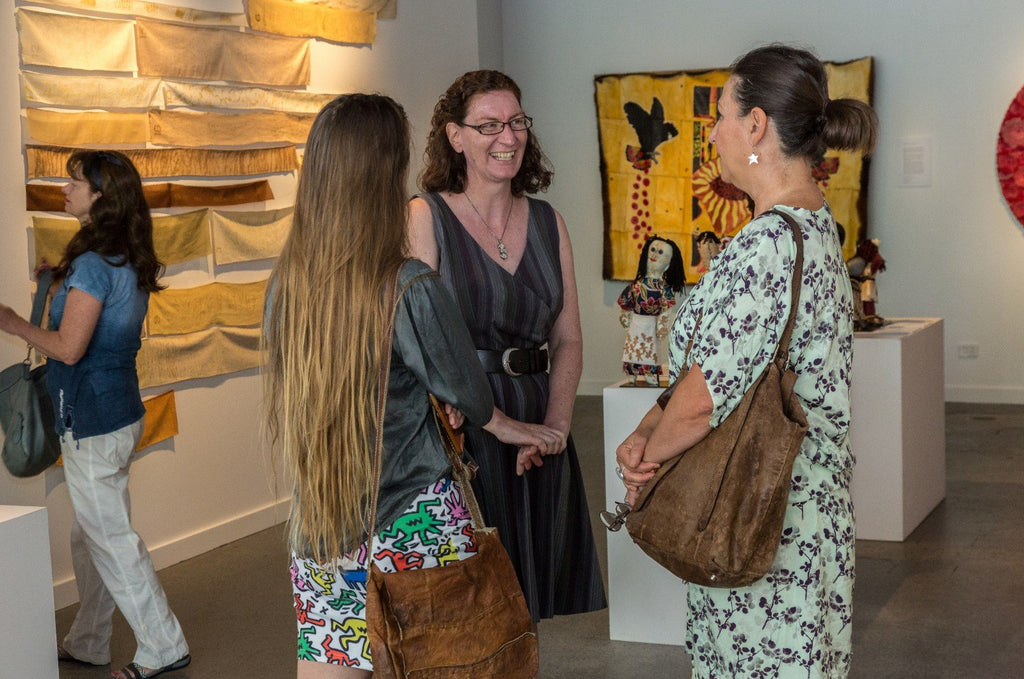 Jeanette Stok creates delicate embroideries from galvanised wire, producing large-scale works reminiscent of the hardanger embroideries made by her Grandmother.
Jeanette's work for the Tamworth Textile Triennial, Inherited Borders, cascades like a waterfall in the artisan exhibition space, combining the delicate nature of embroidery with the stark strength of steel. 
"Inherited Borders came about through experimenting, playing  and creating work from objects and traits that I've inherited from my Grandmother, who moved to Australia from Holland in the 1950s," Jeanette explains.
"The hardanger style of embroidery doesn't use colour, instead it uses pattern and particular stitches to create the work traditionally using white thread on white fabric. I found quite early on in my art practice that this translates particularly well with galvanised steel wire, as I can create and repeat the patterns in large format to create the installation works" Jeanette said.
Jeanette will be  sharing the pattern and techniques of hardanger embroidery in a workshop at artisan on 9 March. Taking her work from the hard wire material, back to the textile format, gives participants the opportunity to understand her work and learn a traditional skill.
"I use some of the same designs and techniques in my galvanised steel work, but there are obviously some stitches and patterns that I'm unable to achieve in the larger format work and the consequence of using wire instead of thread," Jeanette said.
"So in the workshop I'll be able to share those basic elements of traditional hardanger embroidery that first fascinated me and that might remind people of their own Grandmother's embroidery."
BOOK HERE to join Jeanette at the Hardanger Embroidery workshop at
artisan
on Saturday 9 March.