MONA RYDER LONE STAR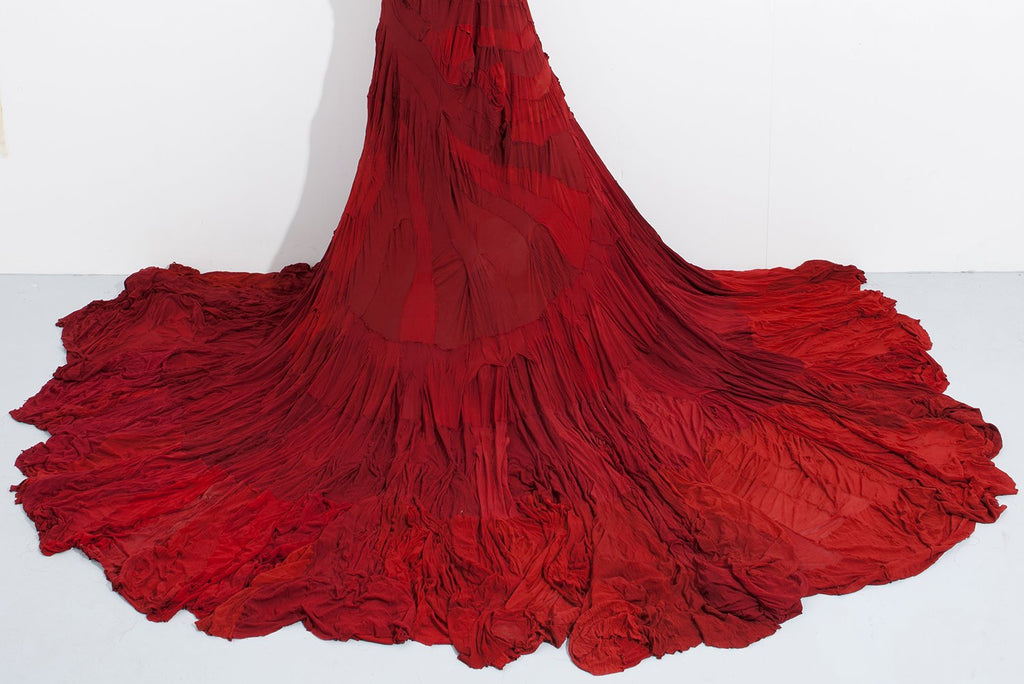 Main Gallery & Small Object Space
16 November – 16 February
Mona Ryder Lone Star is the most significant solo exhibition by artist Mona Ryder in Brisbane in over 10 years. With a mix of primarily new and never-previously-exhibited works, this is a rare opportunity to explore Ryder's deeply immersive installations.
Nationally and internationally respected, Mona Ryder is one of Australia's most recognisable and evocative artists.
For almost half a century, Ryder has challenged audiences with her unique visual language and unmistakable explorations into relationships, memory and gendered rituals.
Carefree and barefoot, Mona Ryder grew up gathering seashells along the shores of the sleepy seaside town of Maroochydore, until she was sent to boarding school in Brisbane. An essence of the values gained and innocence lost persists in Mona Ryder Lone Star, alongside an uncanny sense of foreboding and bereavement.
At a time when women artists were few and far between, Ryder juggled her blossoming career with her young family. Persisting over four decades, she has developed an emotionally charged and unique visual vernacular that explores issues of motherhood, marriage, birth and rituals of domesticity. Her skilful crafting and juxtaposition of common household materials, old furniture and detritus, illustrate the exchanges of meaning, tensions and shifts in value for which she has become renowned.
artisan is greatly honoured in being able to present the latest exhibition by this highly renowned and internationally recognised artist to the Brisbane public.
Mona Ryder Lone Star can be viewed until 16 February 2019. Admission is free.
A limited edition exhibition book, comprising an in-depth essay and Q&A with Mona Ryder, is available for purchase from artisan. Each book is embellished by the artist. Download a PDF copy here. 
Introduction to MONA RYDER LONE STAR from artisan on Vimeo.
Image: Mona Ryder, untitled (detail) 2018, photograph by Don Hildred, courtesy of the artist.