HELEN WYATT: I WALK THE LINE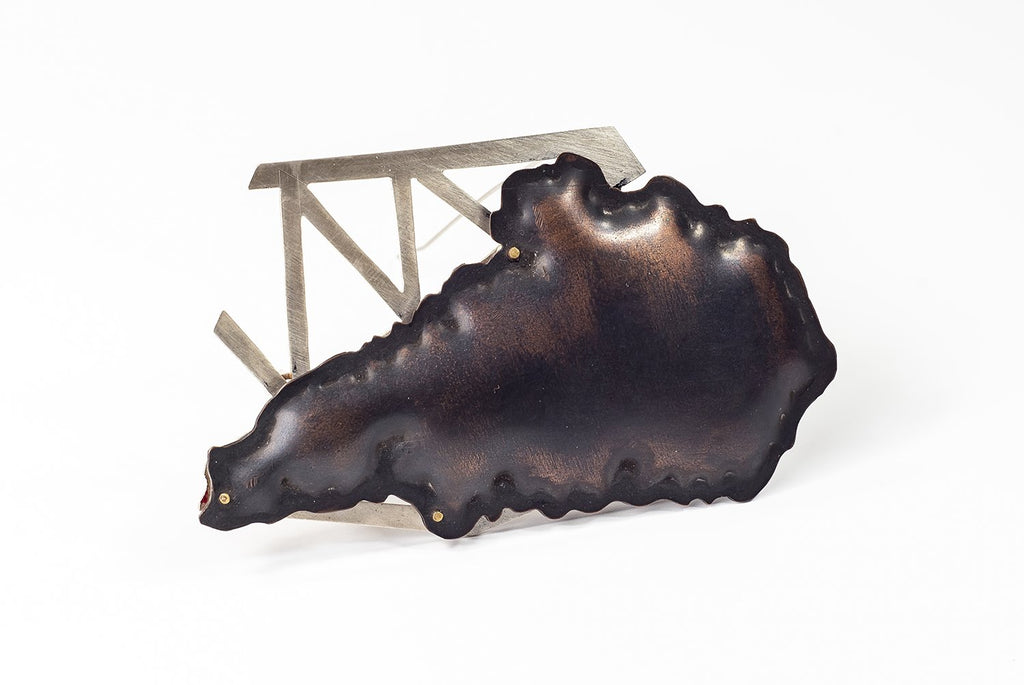 Small Object Space
11 May - 13 July 2019
Helen Wyatt uses narrative jewellery to explore edges, walls and fences as the material expression of transitional sites – places where nature and culture intersect. Consequently, she has been walking through landscapes, studying ordinary elements that define ownership and use of land. I Walk the Line will showcase a selection of new wearable objects that explore Wyatt's conceptual concerns.
Image: Structure and Foliage 1, 2018, 925 silver and patinated copper and stainless steel pin. Approx 9 x 6 x 1.5cms, photograph courtesy of the artist.
This exhibition has been developed and curated by artisan
We're BAD | This event is part of BRISBANE ART DESIGN (BAD) 2019, an initiative of Museum of Brisbane.