Melbourne Design Fair 2023 - Artist Feature: Seljak Brand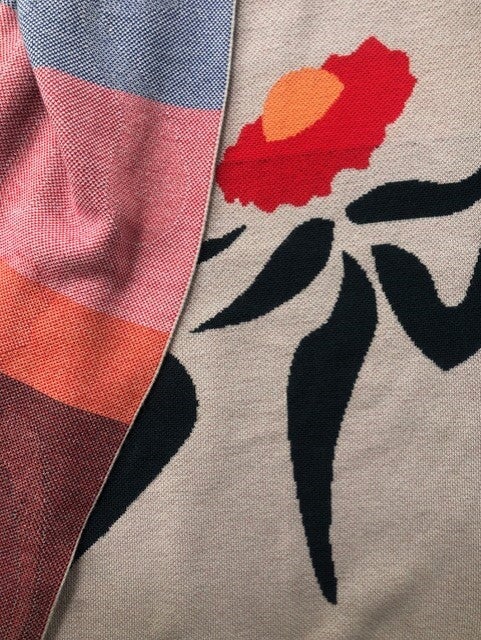 Seljak Brand, The Dancing Daisies Blanket, 2023. Knitted merino wool (100%), 110cm x 80cm. Artwork Courtesy: Seljak Brand.
Seljak Brand
Meanjin / Brisbane
Meanjin/Brisbane based sister duo Samantha and Karina Seljak founded Seljak Brand in 2016. Seljak blankets are made in a circular model at wool mills in Australia and Europe, diverting textiles waste from landfill to create durable, luxurious textiles.
Seljak Brand has been lauded by the industry as best practice in circularity and Seljak Brand have received The Design Files' Sustainable Design Award and become finalists in the Banksia Awards. Made from pre - and post-consumer factory floor offcuts, deadstock yarn, and post- consumer textiles waste like old woollen jumpers, the blankets can be repaired or returned to be donated or re-manufactured into new blankets –'closing the loop'.
The bright and colourful designs are inspired by Australian landscapes, vulnerable native animals and other natural phenomena As well as being beautiful, the blankets serve to educate about the circular economy and advocating for climate action. Passionate about the industry-wide adoption of circular practices, Seljak Brand has spoken to over 3,000 people at numerous events and institutions including the NGV, QUT, Sydney University, RMIT and Melbourne Design Week.
With over 50 stockists around Australia, from boutique hotels like Paramount House Hotel, to the Iconic and David Jones, Seljak Brand exemplifies to consumers that new ways of making things that are regenerative by design is possible.