Melbourne Design Fair 2023 - Artist Feature: Jay Jermyn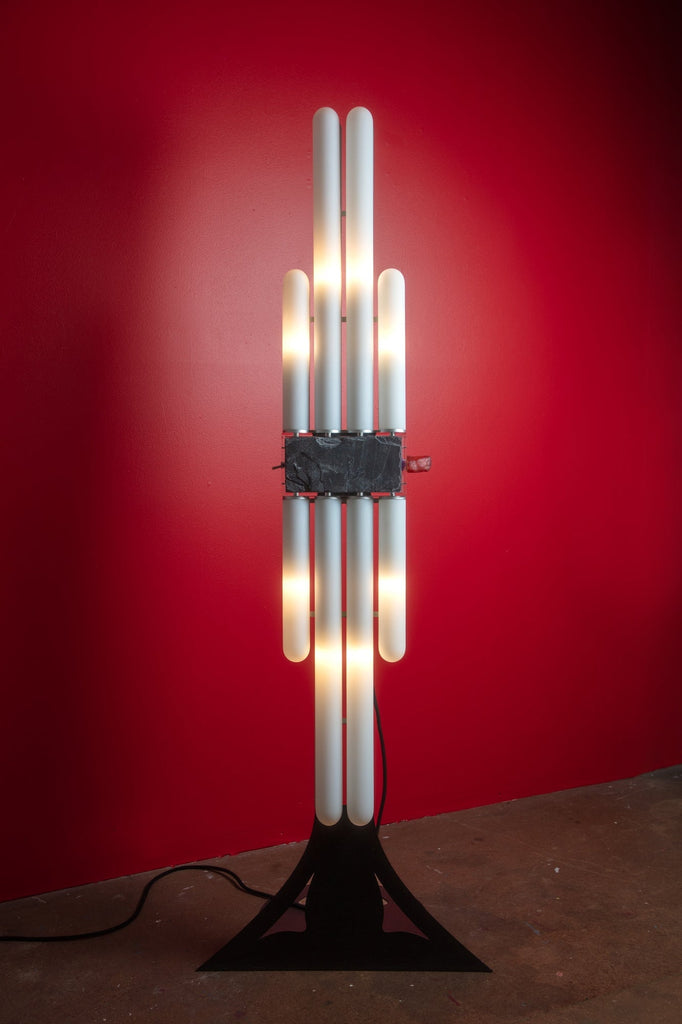 Jay Jermyn, FAUNA – GREEN + LILAC. 2022. Frosted glass, aluminum, LED, acrylic, stainless steel, crystals, slate, 140 x 50 x 60 cm. Photo Courtesy: Aaron Chapman
Jay Jermyn
Gold Coast / Bundjalung
Gold Coast/Bundjalung based Jay Jermyn is a multi-disciplinary artist, designer and musician. Through these lens' he proposes new ways of looking at the notions of self and its fragmentation within the contexts of nature, electronic dance music and ritual. His lights become the focal point for the spaces in which they are set.
He graduated with a Bachelor of Design from the Queensland College of Art, in 2017. Jay has exhibited nationally at Oigall projects, Metro arts, Brisbane Art and Design festival, UAP, New Assemblage as part of Craft Victoria program and previous iteration of the Melbourne Design Fair. He was also the Art Keeper artist in residence at Home of the Arts in 2022.
Jay is co- founder of the design studio Objects For Thought with collaborator CJ Anderson and one half of the electronic music act Veople.
Jay Jermyn, FAUNA – GREEN + LILAC. 2022. Frosted glass, aluminum, LED, acrylic, stainless steel, crystals, slate, 140 x 50 x 60 cm. Photo Courtesy: Aaron Chapman
Jay Jermyn, FAUNA – GREEN + LILAC. 2022. Frosted glass, aluminum, LED, acrylic, stainless steel, crystals, slate, 140 x 50 x 60 cm. Photo Courtesy: Aaron Chapman
Jay Jermyn, FAUNA – GREEN + LILAC. 2022. Frosted glass, aluminum, LED, acrylic, stainless steel, crystals, slate, 140 x 50 x 60 cm. Photo Courtesy: Aaron Chapman
CJ Anderson + Jay Jermyn, Just Trying to Hold It Together. 2022. Aluminum and glass. Artwork Courtesy: CJ Anderson and Jay Jermyn